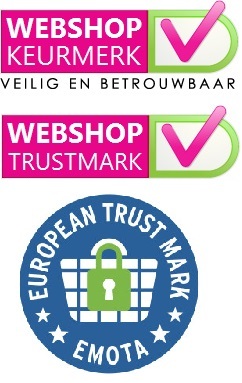 Model withdrawal form.
This form is compiled and designed by Certified Webshop accordance with the European model withdrawal form. (Just fill in this form and return when you want to withdraw from the contract)
To:
[Name entrepreneur]
[Geographic address operator]
[Fax entrepreneur, if available]
[Email address or electronic address of operator]
I / We * share / share * hereby give notice that I / our * contract on the sale of the following products: [designation product] * the supply of the following digital content [display digital content] * the provision of the following service: [service designation] * revoke / withdraw *
Ordered on * / received on * [date order with services or goods receipt at]
[Name of consumer (s)]
[Address of consumer (s)]
[Signature of consumer (s)]
(only if this form is notified on paper) delete where not applicable or fill in as appropriate.