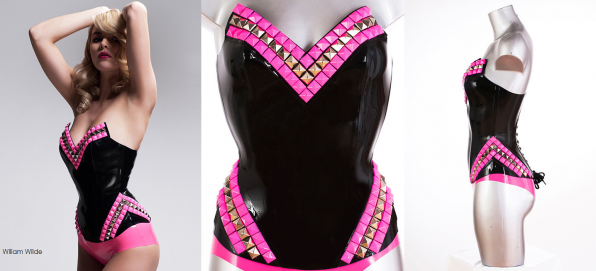 Plastic studs
With plastic studs can really go all the way! Nice to pimp your latex outfit but also for ordinary clothing textiles or leather clothing! Or cheerful a boring bag or a phone case with it on!
Square studs you can stick it anywhere, you do not use the pin. Stick latex with bisonkit, for example, but is not recommended. Bisonkit is not flexible and thus tear the latex. Use will tape and pin. See the beautiful example of how to apply the studs.
The photo is of the latex and William Wilde Latex and is only as an example.
Click on an image: